Have You Heard The News
SFO To Ban Single-Use Plastic Water Bottles
Beginning August 20, San Francisco International Airport (SFO) will ban the sales of single-use plastic water bottles in an effort to reduce waste. The prohibition, a first for a major U.S. airport, will apply to restaurants, cafes and vending machines. Refillable aluminum and glass bottles will be for sale at the airport for travelers looking for plain water. Soft drinks, juice and flavored water are not impacted by this ban.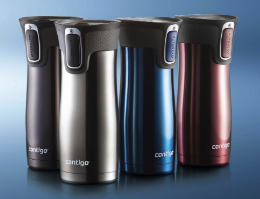 How would this bag look with your company's logo? How would you feel about the universal impact you would be part of. We support you in making this world a better place. Custom branded Bagitos are an ideal way to promote your company/organization/event since they are sustainable bags that people will actually use!
Live your life, thinking about the social penetration we are capable of creating, one person at a time. BE THE ONE TO MAKE THE DIFFERENCE.
12 Ways Conference Pros Are Creating Waste-Free Meetings
The Australian Marine Sciences Association and event management organization Encanta created a near plastic-free annual conference this past July in Fremantle, Australia, and then developed these tips to help other organizations do the same. Their tips should whet supplier and distributor imaginations for ways they can better serve eco-minded meetings and hospitality industry clients.
1. Stiff cardboard name badges with no plastic pockets
2. Bamboo lanyards with metal clips (for name badges)
3. 100-percent jute/cotton conference bags (can be repurposed as a shopping bag)
4. Option to pre-purchase a cup with an AMSA logo
5. Espresso coffee carts with returnable cups that were washed and returned fresh each day
6. Water jugs with glassware (or to refill personal water bottles)
7. No packaged mints
8. Sustainably sourced pencils and sharpening stations
9. Printed pocket program for daily use
10. Reusable plates, silverware and glassware
11. Delegates were asked to bring their own reusable water bottles and coffee cups
12. Dates were omitted from new banners for reuse at subsequent events
Source: Convene magazine, the publication of Promotional Conference Management Association. Used with permission from PPB magazine.
Eco-Friendly Materials 101
Interest in eco-friendly products has never been greater. This demand is coming from a changing culture where plastic waste reduction is celebrated and laws banning single-use plastics are popping up in countries all over the globe.
In response to this planet-conscious movement, industry suppliers have reaffirmed their commitment to serving the needs of buyers with more eco-friendly product offerings. Here's a quick primer on some of the terms associated with products in this category.
Recycled PET
Polyethylene terephthalate, or PET, is the most common type of plastic used for water and soft drink bottles, and food containers such as peanut butter jars and household cleaners. PET is the most recycled plastic in the world. Used PET containers are sorted, cleaned and ground into pellets that are reintroduced into the manufacturing process.
Bamboo
Bamboo is a strong and fast-growing resource. Bamboo trees grow to maturity in only three years, so they require fewer natural resources such as water than other types of trees. Bamboo is not only 100-percent biodegradable, it is highly renewable because it is easy to plant and harvest.
Wheat Straw
Wheat straw is the stalk that's left over after wheat grains are harvested. Traditionally, it has been treated as a waste. However, these stalks can be reclaimed and used to make eco-friendly products. Wheat straw is durable enough to become the barrel of a pen or even a lunch box.
Recycled Cotton
When dumped in landfills, textile waste can take hundreds of years to decompose. Fortunately, the leftover cuttings from apparel and textile factories can be recycled and used to make products like tote bags and notebooks. Producing a cotton tote using existing materials that would otherwise be thrown away helps reduce CO2 and fossil fuel emissions into the environment.
Source: Polyconcept North America
Used with permission from PPB magazine.