Customize Your Fall
Have You Heard The News
SFO To Ban Single-Use Plastic Water Bottles
Beginning August 20, San Francisco International Airport (SFO) will ban the sales of single-use plastic water bottles in an effort to reduce waste. The prohibition, a first for a major U.S. airport, will apply to restaurants, cafes and vending machines. Refillable aluminum and glass bottles will be for sale at the airport for travelers looking for plain water. Soft drinks, juice and flavored water are not impacted by this ban.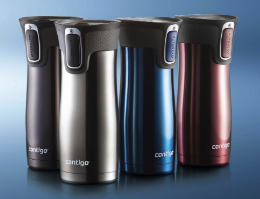 How would this bag look with your company's logo? How would you feel about the universal impact you would be part of. We support you in making this world a better place. Custom branded Bagitos are an ideal way to promote your company/organization/event since they are sustainable bags that people will actually use!
Live the last few weeks of our wonderful summer, thinking about the social penetration we are capable of creating, one person at a time. BE THE ONE TO MAKE THE DIFFERENCE.